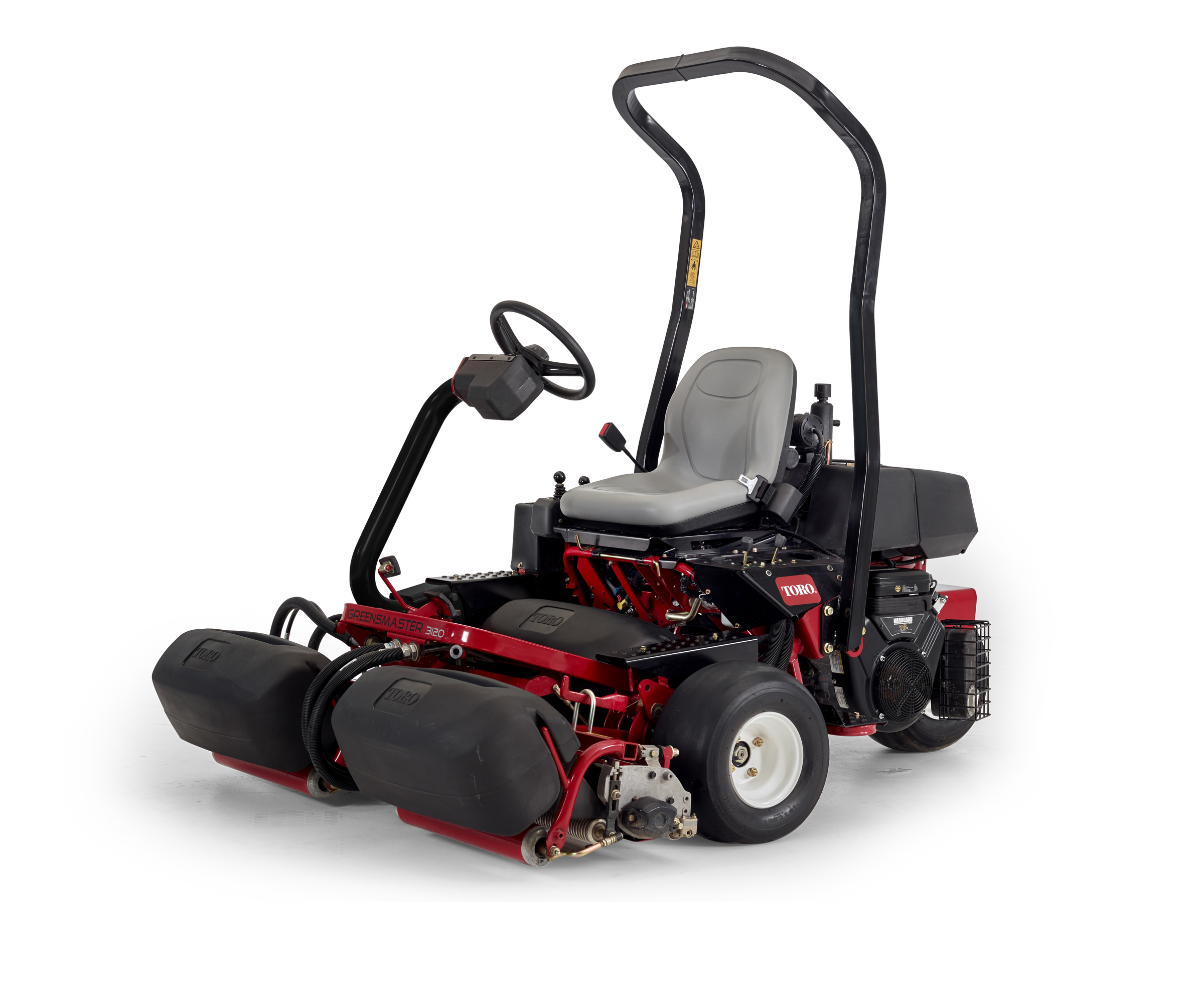 Toro is proud to add a new member to the industry-leading Greensmaster® family of riding greens mowers. The Greensmaster 3120 is an ideal riding greens mower for budget-challenged golf courses that want to achieve outstanding course conditions, but whose budget may not align with more feature-rich alternatives. This unit utilizes the proven Greensmaster platform in combination with Toro's innovative cutting system to provide a precise cut with every pass.
"The new 3120 is a perfect blend of functionality and affordability," says Helmut Ullrich, senior marketing manager at Toro. "It delivers all the performance one expects from a Toro riding greens mower, and allows golf course superintendents to incorporate a highly productive mower into their fleet at an economical price point."
The Greensmaster 3120 is powered by a 16-horsepower Vanguard® V-Twin engine with a HydroGear®* hydrostatic transmission. The mower also features a robust transport speed of up to 7 mph making the new Greensmaster 3120 a highly productive and versatile mower.
More importantly, the Greensmaster 3120 includes the innovative new EdgeSeries™ reels that deliver improved cut quality and efficiency as a result of refined manufacturing techniques and geometry changes. Improved blade materials also prolong reel life and edge retention. These innovations keep the reels sharp longer, and require less maintenance in terms of grinding and backlapping. Taken together, the improvements in the design of the cutting system will help reduce maintenance costs, improve productivity and promote the health of your turf.
Finally, the Greensmaster 3120 features familiar and convenient controls for the operator, and accepts the same array of accessories as previous Greensmaster models, making it easy to incorporate into existing fleets of Toro greens mowers.
The Greensmaster 3120 will be available for delivery in March of 2016.
To learn more about the new Greensmaster 3120 riding greens mower or other Toro products, click here.