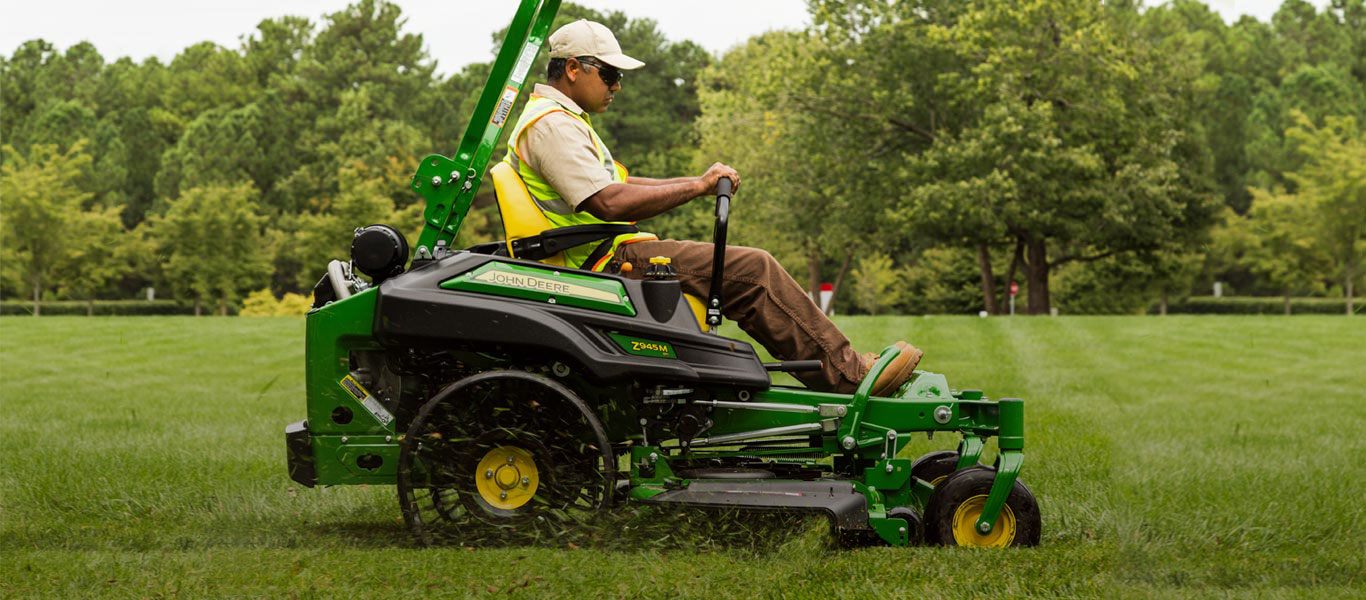 John Deere residential ZTrak™ zero-turn radius mowers, formerly known as the EZtrak™ line, feature a new mower deck option, enhanced ergonomics and updated styling to help homeowners mow well at faster speeds.
Available on most residential ZTrak models, the new Accel Deep™ mower deck provides homeowners with better cut quality and added versatility. Featuring a flat-top design, the Accel Deep deck enables a clean flow of material throughout the deck and discharge area, while maintaining speed during cutting. Additionally, the new deck offers lift-up spindle covers to make servicing and cleaning easy and accessible.
"John Deere's updated line of residential ZTrak mowers deliver both speed and superior cut quality," said Kim Ridel, tactical marketing manager, John Deere. "Our ZTraks prove it's not how fast you mow, it's how well you mow fast."
The Accel Deep mower deck is also compatible with the innovative MulchControl™ kit. MulchControl allows operators to quickly switch between side discharge and mulching with just a flip of a lever. Mulching returns finely cut clippings to the soil as a beneficial natural fertilizer that will potentially enhance lawn health.
In addition to mowing well at faster speeds, operator comfort is enhanced on the residential ZTrak line. The Z500 ZTrak series now offers more vertical and lateral space between the seat and the ergonomically contoured steering levers. An updated, wider seat now provides more cushioning and suspension support to reduce operator fatigue.
Also, on the Z540R model, the engine is noticeably quieter thanks to a new canister-style muffler.
When it comes to maintenance, an easy-fill fuel tank, with 28.5 percent more capacity, allows Z500 Series operators to mow longer without filling up. A lift handle with ergonomic grasp and new filter placements allows for easier access during routine servicing.
Several models from the John Deere Residential ZTrak line are available now, with additional models available beginning in spring 2016.