Organic is a widely used term across a variety of industries today. In terms of your yard, organic lawn care includes both the process of and products used when taking care of your lawn. In this type of lawn care natural products are used in place of chemical based solutions. Compost instead of chemical fertilizers is a good example.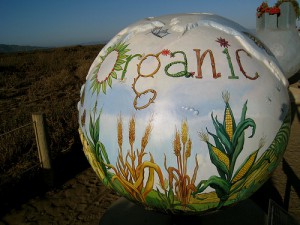 Health Benefits of Organic Lawn Care
Using organic lawn care produces healthy grass and cleaner soil, which also contributes to the clean water and fresh produce that are essential to our overall health. Anything that is spread onto your grass will find its way into the soil and likely into the water table. Choosing natural alternatives more often produces less risk of environmental damage.
Is Organic Lawn Care Effective?
Many people wonder if organic or natural products will produce the same results as traditional fertilizer and weed treatments. Although it has a lot to do with expectations, regular use of organic products will be as effective as chemically-based products.
Sometimes more physical methods of lawn care are also used with good results. Removing weeds by hand or with low tech weed pullers can help to cut down on that problem.
Organic lawn care is best started from the planting stage. If you choose a type of grass that grows well in your soil and climate, it will be less susceptible to pests and disease and require less intervention and artificial protection. With careful planning and plenty of natural products your lawn will thrive.